Revolut app announces Bitcoin withdrawals… within limits.
5 min read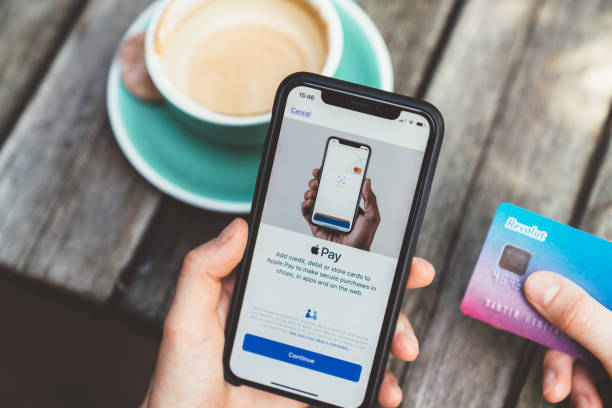 Modernization has brought a lot of positive changes globally. Technology has made work easier. It has made multitasking possible. A person can communicate through their mobile phones as they carry out transactions at the same time. The universe has become like a small village. Old ways of doing things have been abandoned. With the change from traditional methods of transactions, there came an app called the Revolut app.
What is the Revolut app?
Revolut app is a mobile-only digital bank. It allows you to avoid common financial institutions. You can access financial services at your fingertips. For instance, the application provides your local bank account details wherever you are.
Revolut app covers various cryptocurrencies. You can trade different crypto with the Revolut app. Some of which include Bitcoins, Ethereum, Stellar, and bitcoin cash. The cryptocurrencies can be traded against 22 currencies. The Euro, the British pound, and the US dollar are just but a few of those currencies. This article major on Bitcoin as a cryptocurrency trading in the Revolut app.
ALSO READ
|
Vaneck and betashares apply for aussie crypto
Bitcoin and Revolut app
How is Bitcoin traded in the Revolut app? In the Revolut app, you buy bitcoins, but you don't own them. This means you just buy its value. However, when you sell, it reflects on your account, and you will have either more or less money. You cannot send the bitcoins to your external wallet or someone else.
Bitcoin withdrawals from the Revolut app within limits.
On May 5th, 2021, the Revolut app announced that it had allowed bitcoin withdrawals. A Revolut spokesperson confirmed the announcement in an email to Forbes. Revolut will start giving withdrawals of bitcoins soon. It will be adding more tokens and advancements too. Currently, the application allows trade against 22 cryptocurrencies.
Revolut has broken a record for being one of the major cryptocurrency mobile apps to offer bitcoin withdrawals. PayPal and Robinhood are still not allowing bitcoin withdrawals.
Four major benefits of the Revolut app to traders.
Budgeting

Revolut app has built-in budgeting. It helps a trader to monitor their spending. This is done by coming up with a budget for each currency account. The trader decides on how much they want to spend each month. The app then gives a daily spending limit for the trader for them to meet their goals.



Allows trade transactions in different countries

You can buy and sell various instruments using the Revolut app in different countries. The app allows you to spend money in other countries. A trader can receive and exchange 22 currencies using the real interbank and exchange rate.



Cost -Friendly fees to traders

Revolut provides a certain amount of free stock trades, depending on your plan. Revolut has low non -trading fees. It charges no inactivity or withdrawal fee.



Exchange of currency at best possible rates

If a person needs to make a card payment or withdraw cash in a different currency, they can pay or withdraw cash using their Revolut card. The currency will be converted at the best available rate.



ALSO READ
|
Could Elon Musk Hosting The SNL Cause a Bump in Tesla or Dogecoin?
How to easily use the Revolut app
The following are four easy steps that will guide a beginner on how to use the Revolut app.
Download the Revolut app

You can download it from your play store or Google app.



Sign up

After you have, sign up with the details required by the app



Open the payments tabs

Select the payment method that works best for your needs



Pay and get paid with Revolut

Initiate the transfer in seconds.



Conclusion
Revolut app is a great way to avoid hidden fees while transacting in foreign currencies. It is also a digital friendlier account for financial transactions locally too. Get the Revolut app and enjoy the best financial services wherever you are.